Grab's Supermarket x Restaurant Merger.
Grab is building the Swiss knife of real estate
In collaboration with Sai Alluri, Head of Grab Kitchens.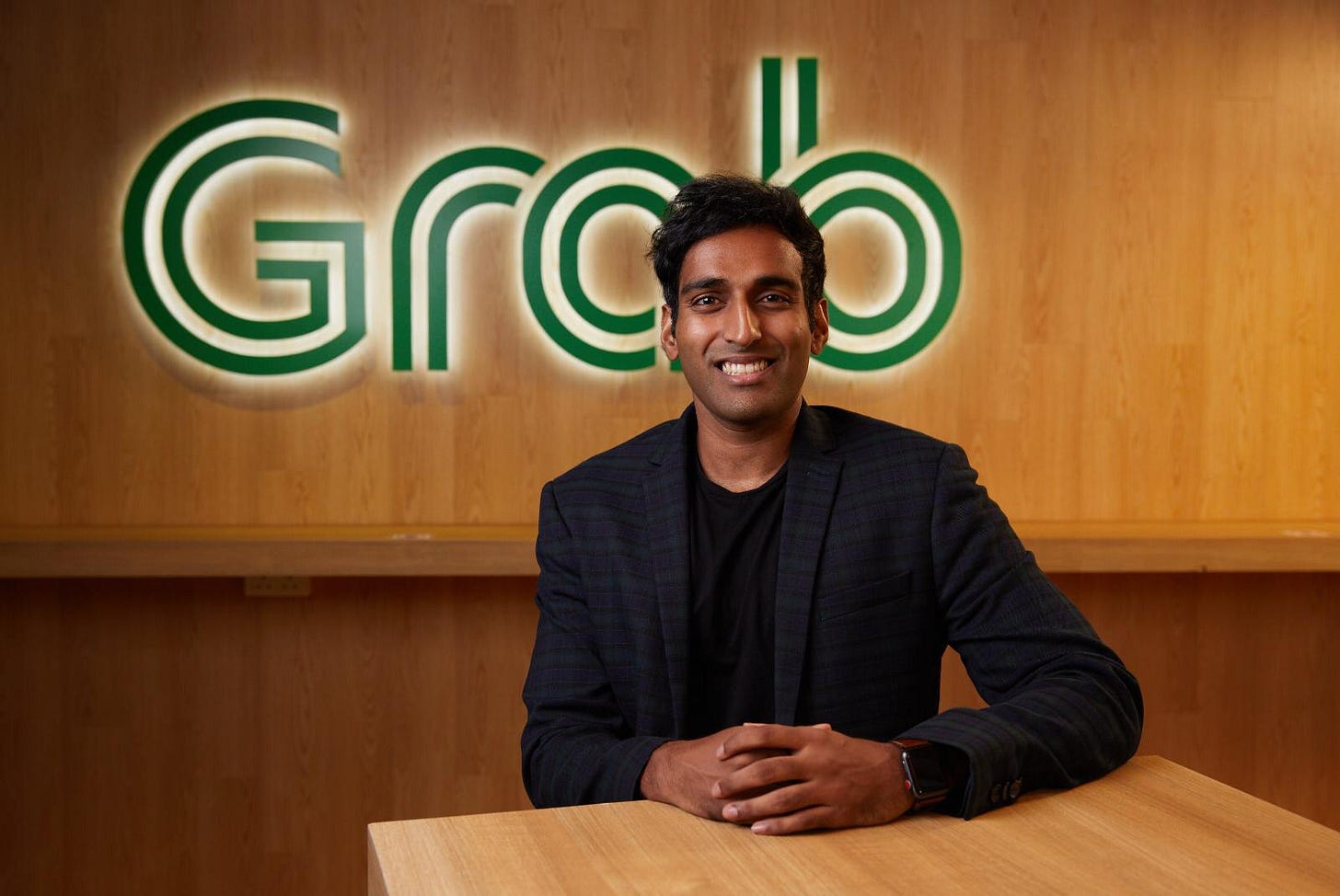 Hey folks,
Today's post is about Grab orchestrating a merger between restaurants and supermarkets. It's early days for this business so we're going to skip the numbers and stick to the conceptual stuff.
Please feel free to reach out if you'd like to chat more. :)
Real Estate & Tech: Doing More with Less.
Grab's super-app ambitions have been well documented in the past. The superapp strategy was an effort to increase the average revenue per user.
Let's look at their effort to increase revenue per unit area of real world assets.
Bits Make Atoms More Efficient.
One way to think about Grab: they write software (bits) that helps use hardware (atoms) more efficiently. Whether it is increasing the utilisation of cars (ridesharing) or buildings (Grab Kitchens) — they're increasing the average output per atom.
Grab launched their first virtual kitchens in Indonesia in April 2019. If you're new to virtual kitchens, welcome to 2020. They opened to a long line of delivery drivers as you'll see below.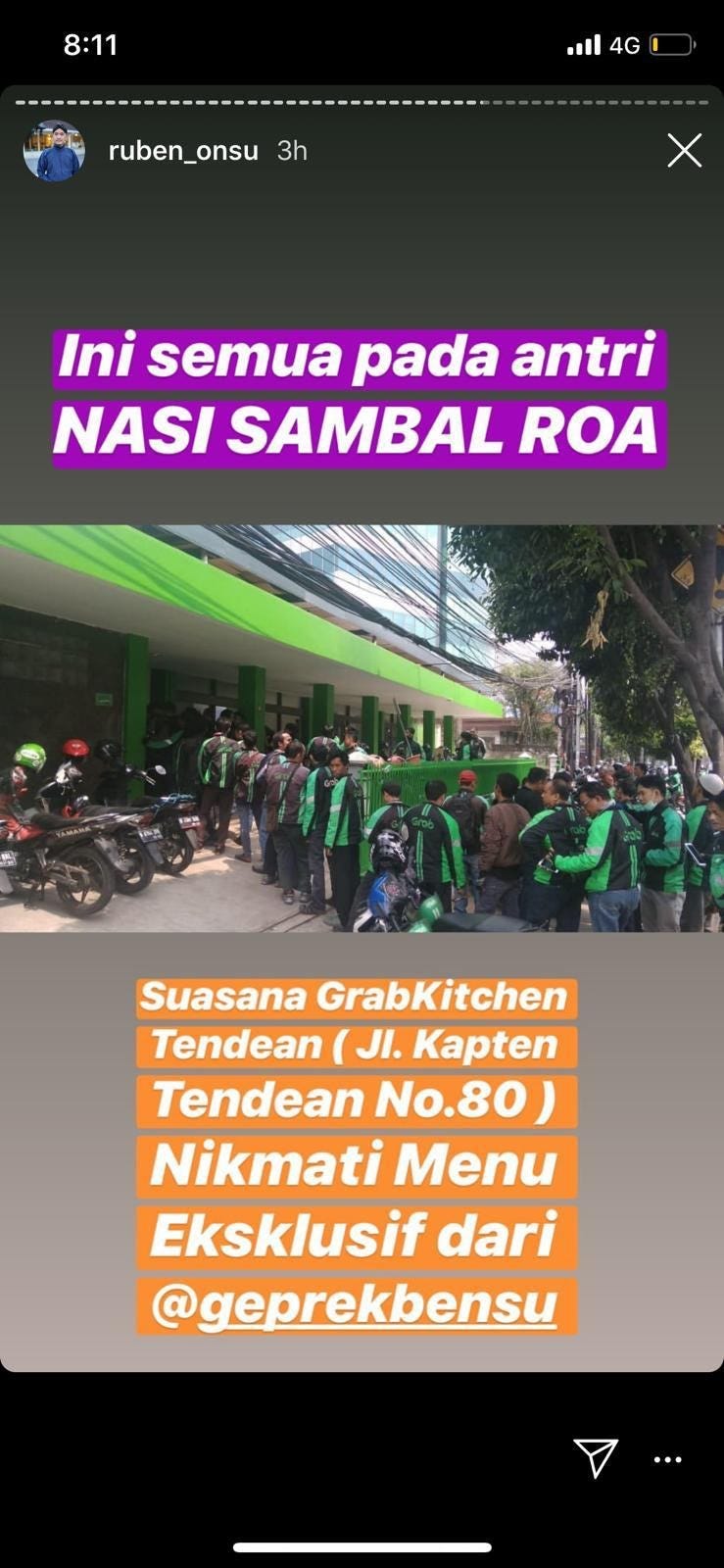 Grab Kitchens & Grab Mart.
These aren't just a bunch of kitchens packed into a building. They also house "dark stores" — or a store where packaged goods you'd find in a supermarket are warehoused.
Think of it as a 7-Eleven that delivers within 30 minutes. That's the promise of a supermarket product on your phone. You can now order peanut butter from Grab Mart along with a pizza from Grab food all in the same order — and get both delivered at the same time.
Back-end: Buildings as a multipurpose Swiss Knife. 
Grab's buildings are now a multi-purpose construction that includes a kitchen operation, a dining area, a supermarket and a dessert studio.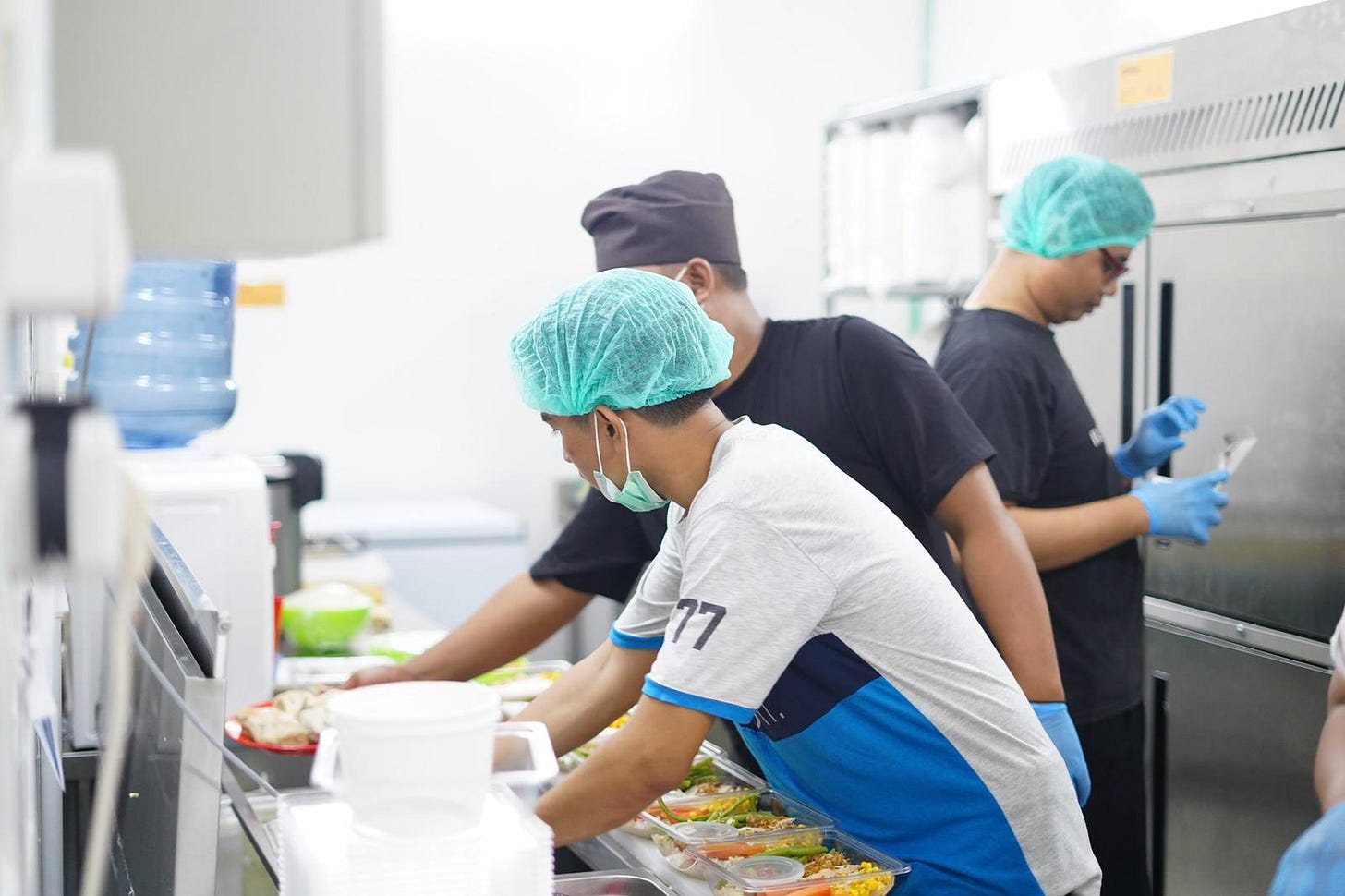 Kitchens: Generates revenue from rent & orders received from Grab Food.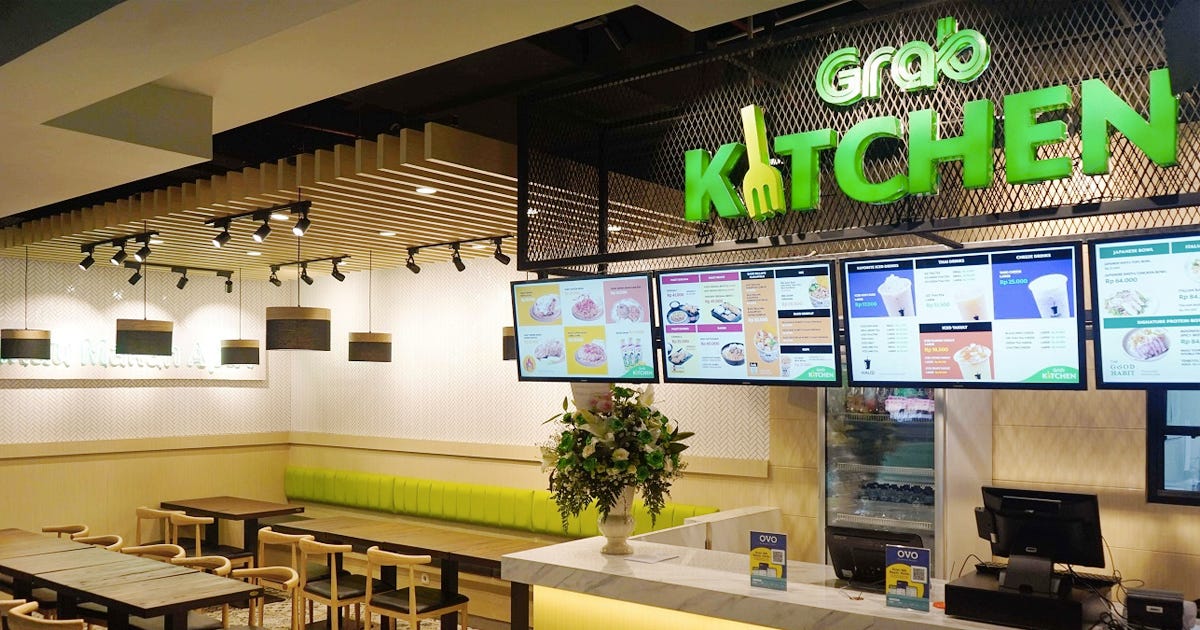 Dining Area: Generates revenue from dine-in customers who can order from across several restaurants. Food Court 2.0 kinda feel with better interiors/experience.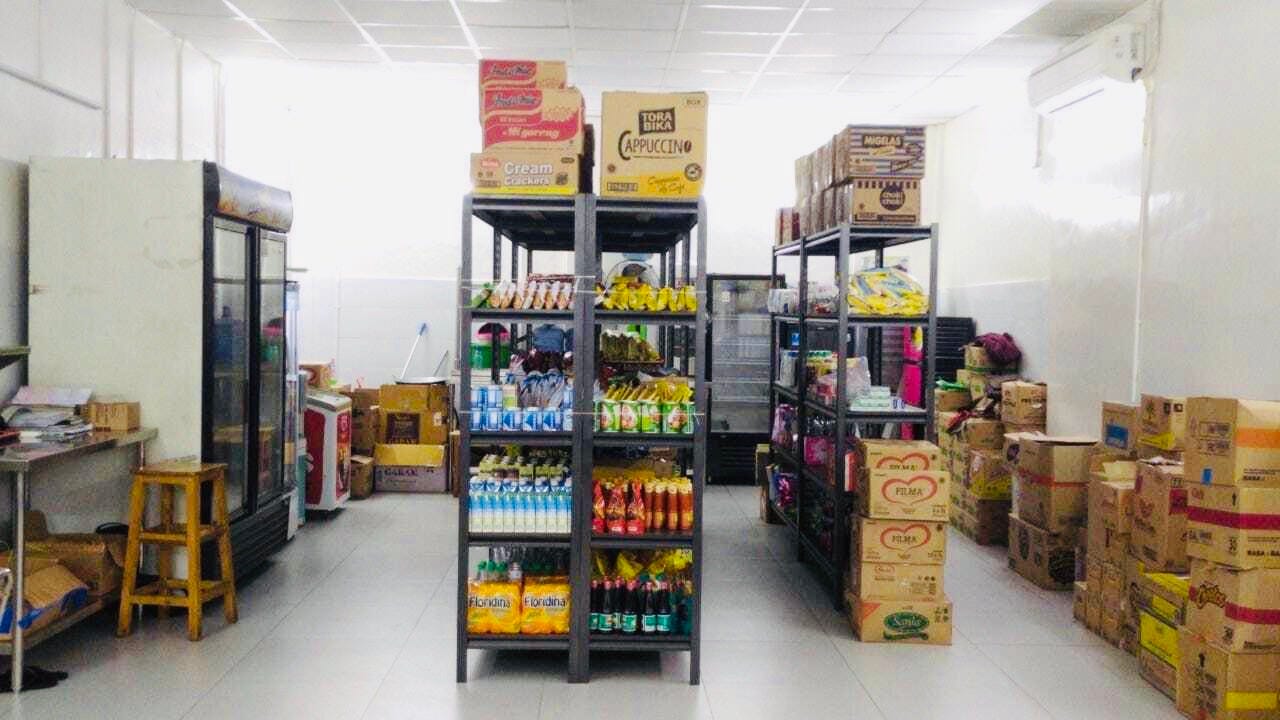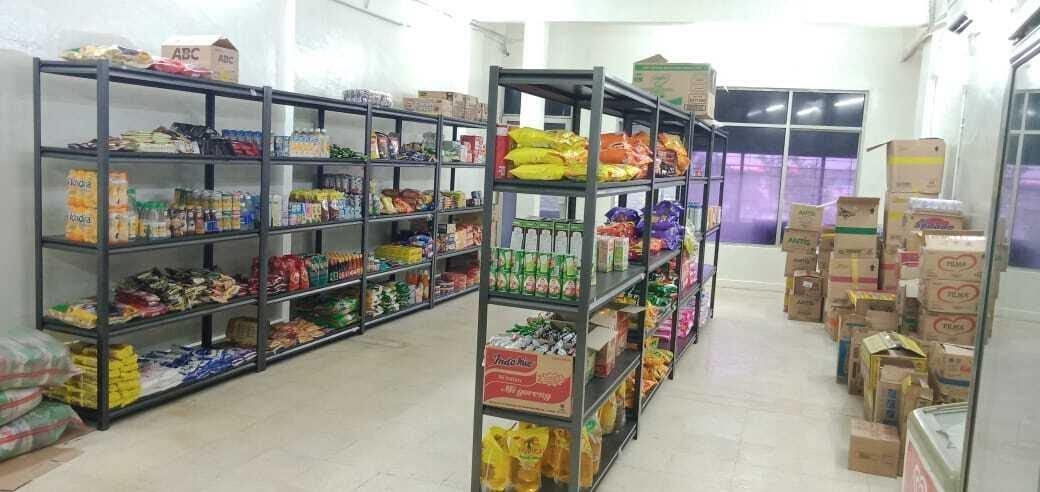 Supermarket: Generates revenue from grocery orders received from Grab Mart.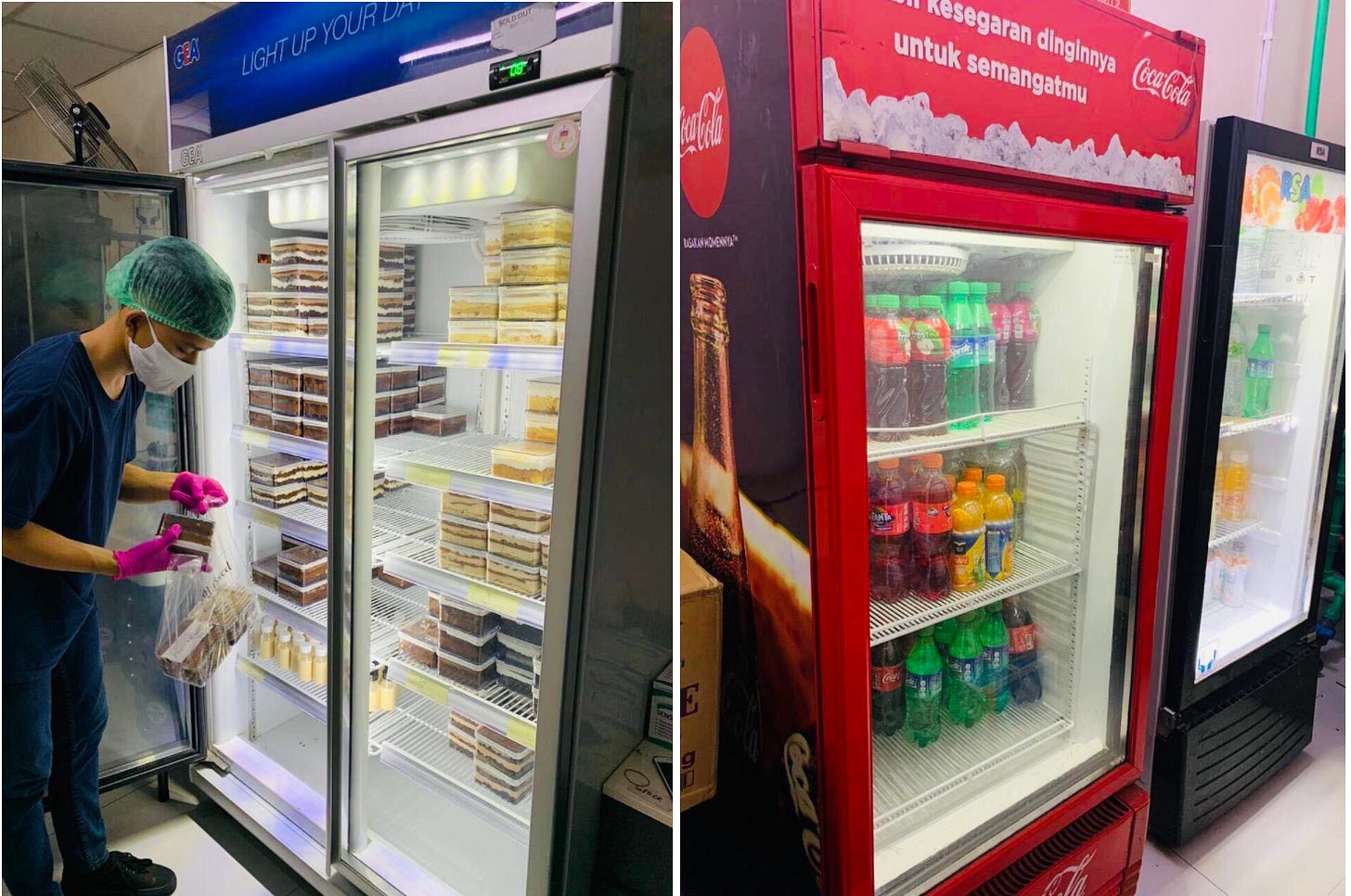 Dessert & Drink Chillers: Generates revenue from add-ons (drinks and desserts) while folks are ordering via Grab Food.
We work with big FMCG brands like Coke and Danone as well as smaller local bakeries to source products for this section. Local bakers especially benefit from having an additional distribution channel directly to consumers ordering in.
---
Front-end: Supermarket & Restaurant.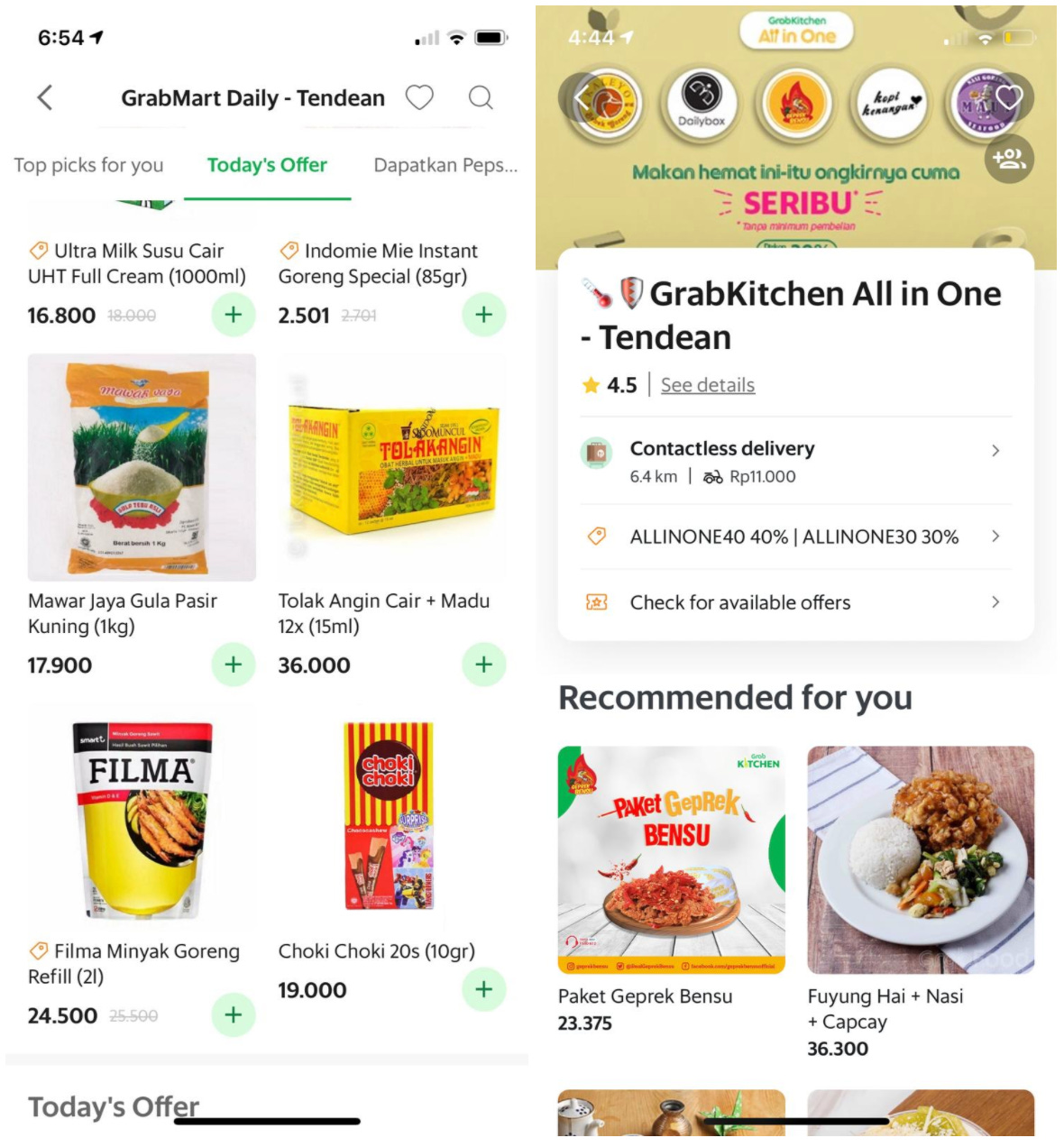 Screenshots of Grab Food & Grab Mart allowing people to order easily from both places. Fast moving startups like Grain have been impressively tracking along the same strategy — building ready to eat food meals and packaged meals into the same app.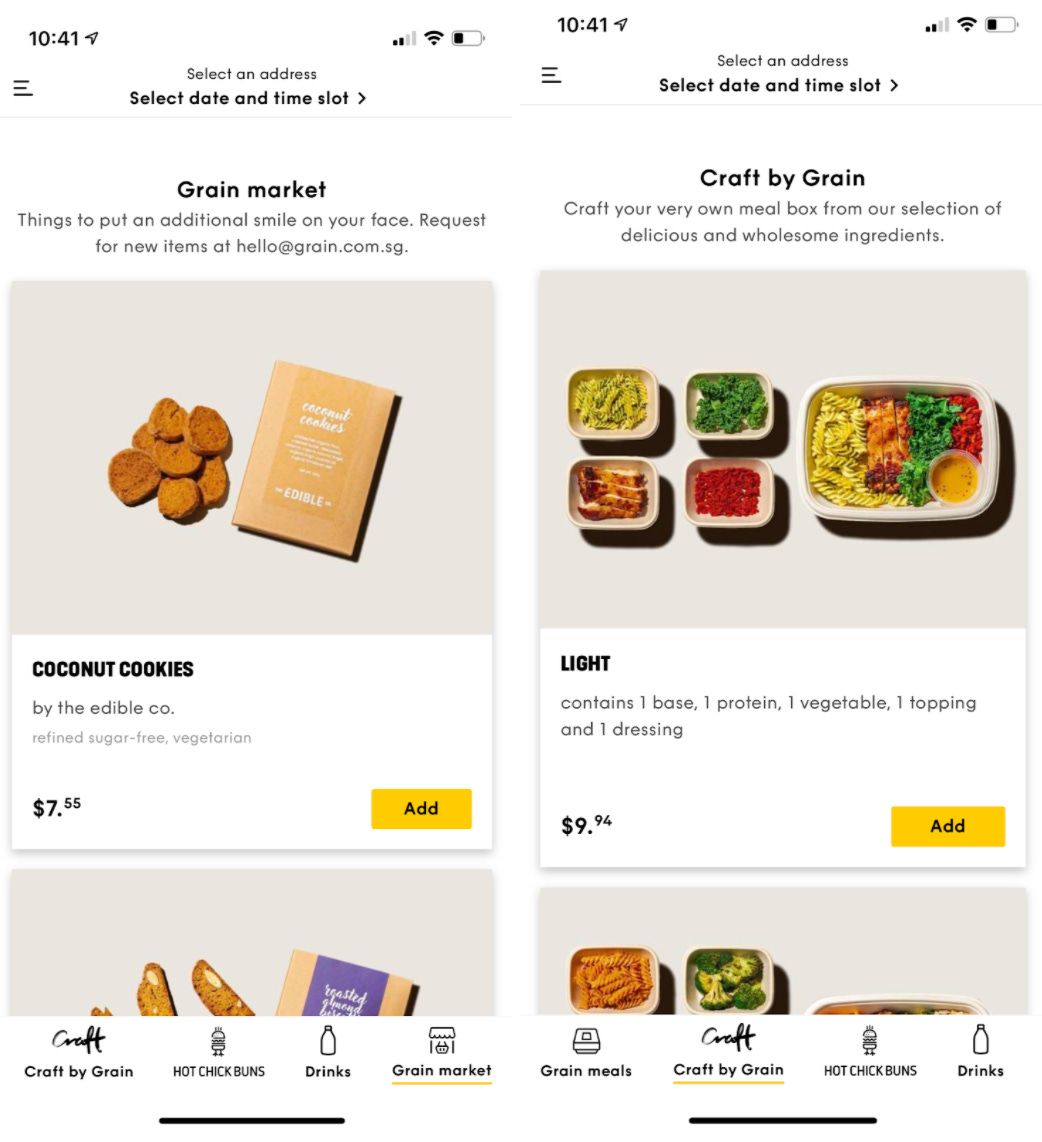 Interestingly, Euromonitor's recent webinar correctly points out that ghost kitchens will blur the lines between packaged retail products and on-demand food service products. Bubble tea is a great example of a high margin product that is made, packaged and delivered on-demand.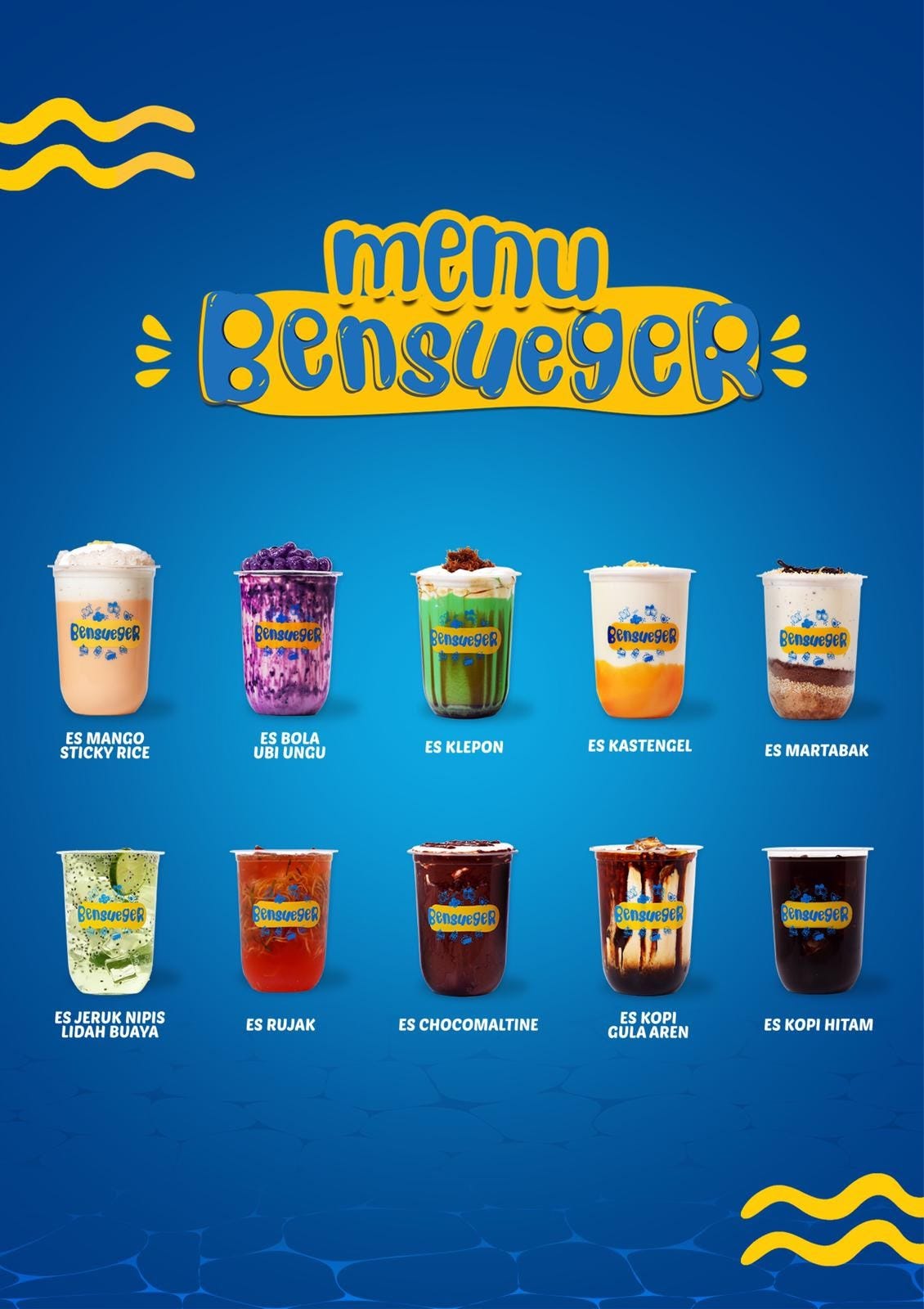 Grab has partnered with its restaurants to create a virtual beverage brand called Bensueger — serving up local favourites in Indonesia. We expect virtual beverage brands to be a significant category in the coming years — as virtual kitchen facilities unlock a new, local distribution channel.
The opportunity is to build the Coca-Cola of the internet age.
If you're thinking of starting a DTC beverage startup, we'd love to hear from you.
Until next time,

Akshay