[Exclusive] An Inside look at CloudKitchens
A co-working space for restaurants of the future.
(As a follow up to my last post, I was able to get a virtual tour to a CloudKitchens facility. Highlights are included below.)
---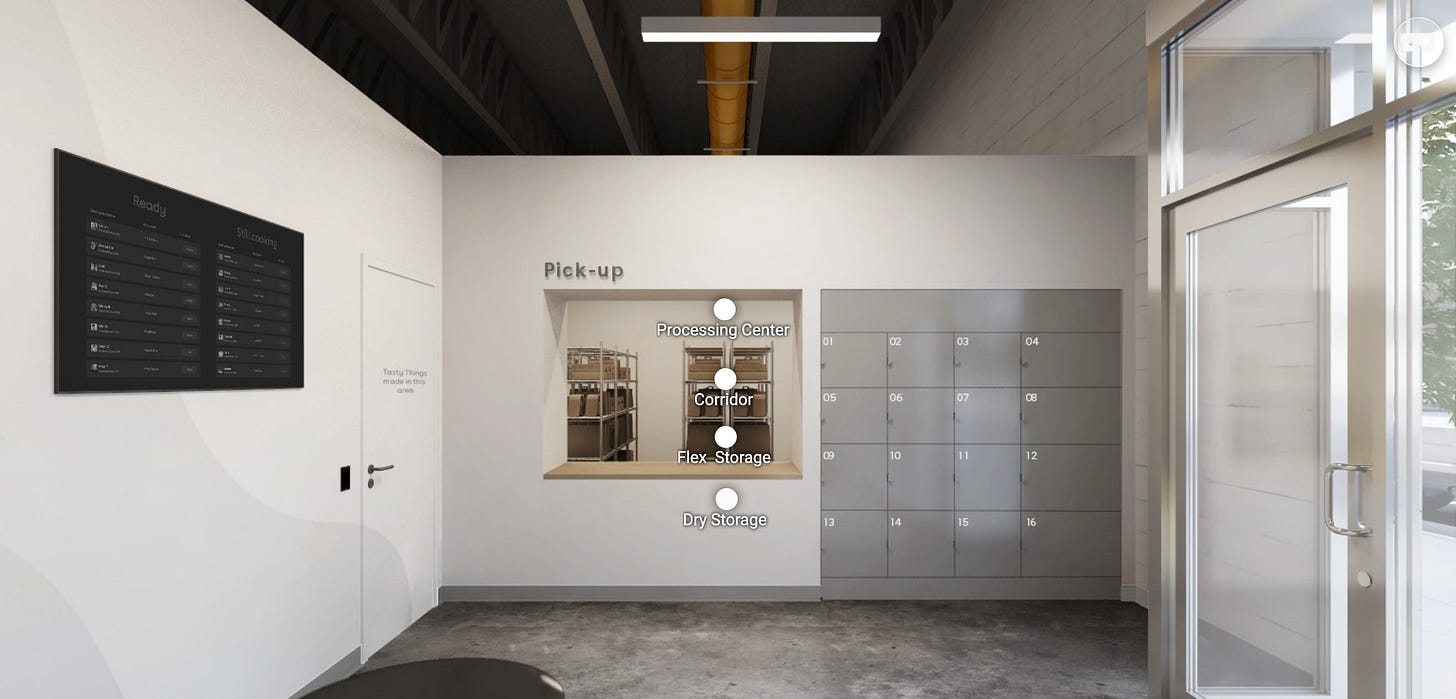 The pandemic has accelerated us into a delivery-first future as restaurants have been shutting down at an alarming rate -- making more efficient virtual kitchens a possible lifeline for the industry. Whether it's dine-in or food delivery, food production was already moving to more efficient, technology optimised kitchens. 
It will soon be just as cheap to have your food prepared and delivered as going to the grocery store and making it yourself. 60% of U.S. consumers already order delivery or takeout once a week.
As this scales, the current restaurant infrastructure may not be ready to meet this demand… and could be excluded from food delivery.
Exhibit A. An Experience that Sucks for Everyone Involved.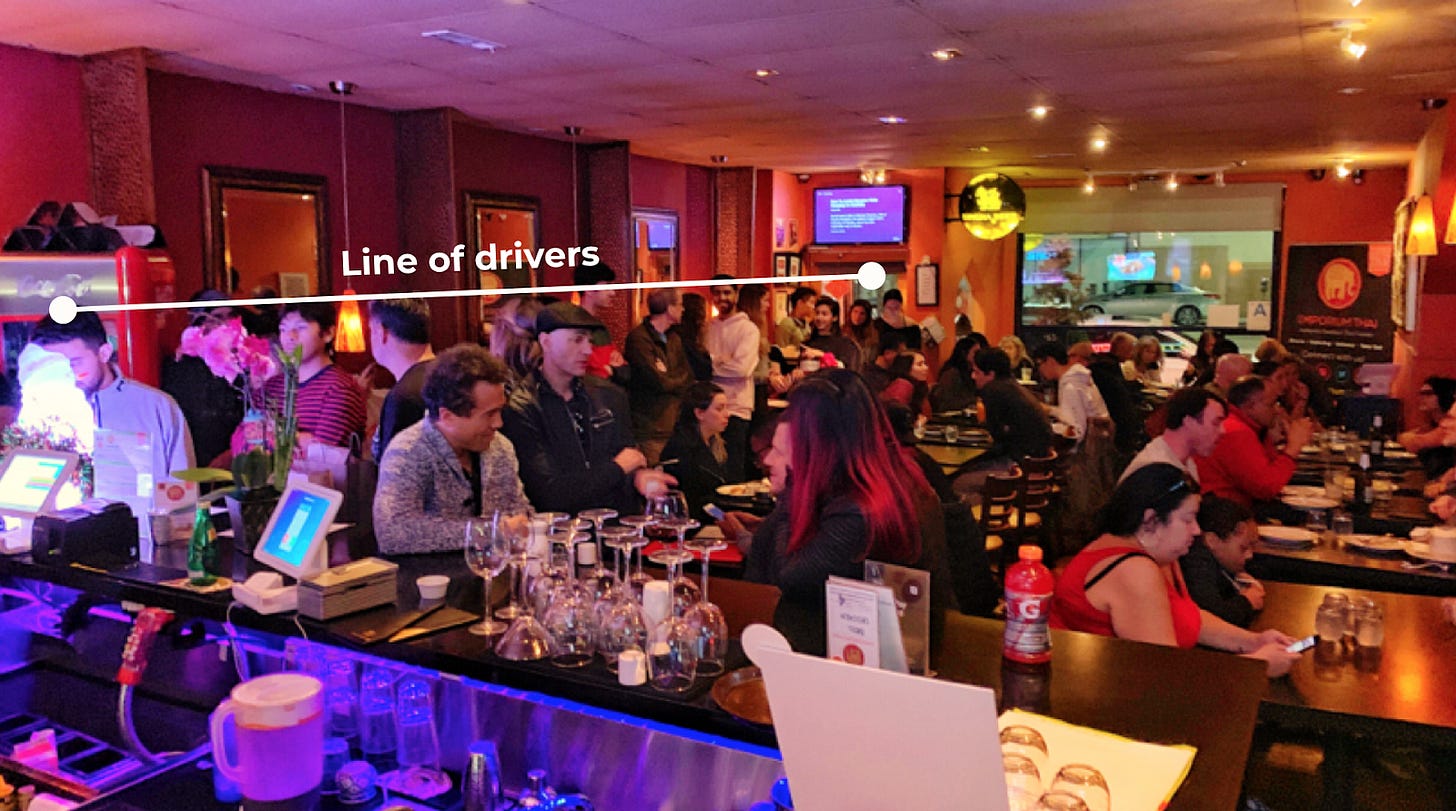 Drivers lining up inside a restaurant to collect their orders. Source: Superfood Network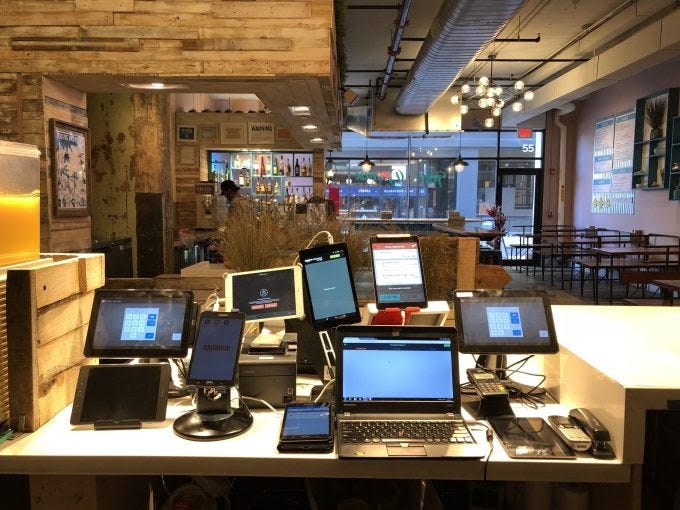 Restaurant juggling multiple tablets for each delivery platform. Source: Techcrunch
Enter Virtual Kitchens.
Companies across the US (Zuul Kitchens, CloudKitchens, Kitchens United), Europe (Keatz, Deliveroo) and Asia (Swiggy, Grab Kitchens, Deliveroo Editions) are building delivery optimised kitchen infrastructure. These are commercial facilities that multiple restaurants share to make use of their pre-existing kitchen amenities. They come equipped with prep tables, stoves, vents, and other paraphernalia that you would expect in a commercial kitchen.
You can't roll up to one of these spots and ask to be seated. But you can order from them using a food delivery app like UberEats, Postmates or Grab.
In this post, we take a look at one of CloudKitchen's facilities and explore how they compare to existing restaurant infrastructure.
As with any new technology, the naysayers have already published conclusive takes on why this is an episode from Black Mirror.. Here's an excerpt from an article performing 360 dunks on Reef Technology, a 2 year old company.
The "ghost kitchen" would change all of that. In place of small businesses there would only be a series of tractor trailers staffed with interchangeable "freelance contractors" cooking, presumably with no benefits or fixed hours.
Let me show you what they're describing.
What's in a CloudKitchen?
The facility is divided into 5 parts.
(The "quotes" under each section are excerpts from my Virtual Tour Host (VTH) who previewed the facility).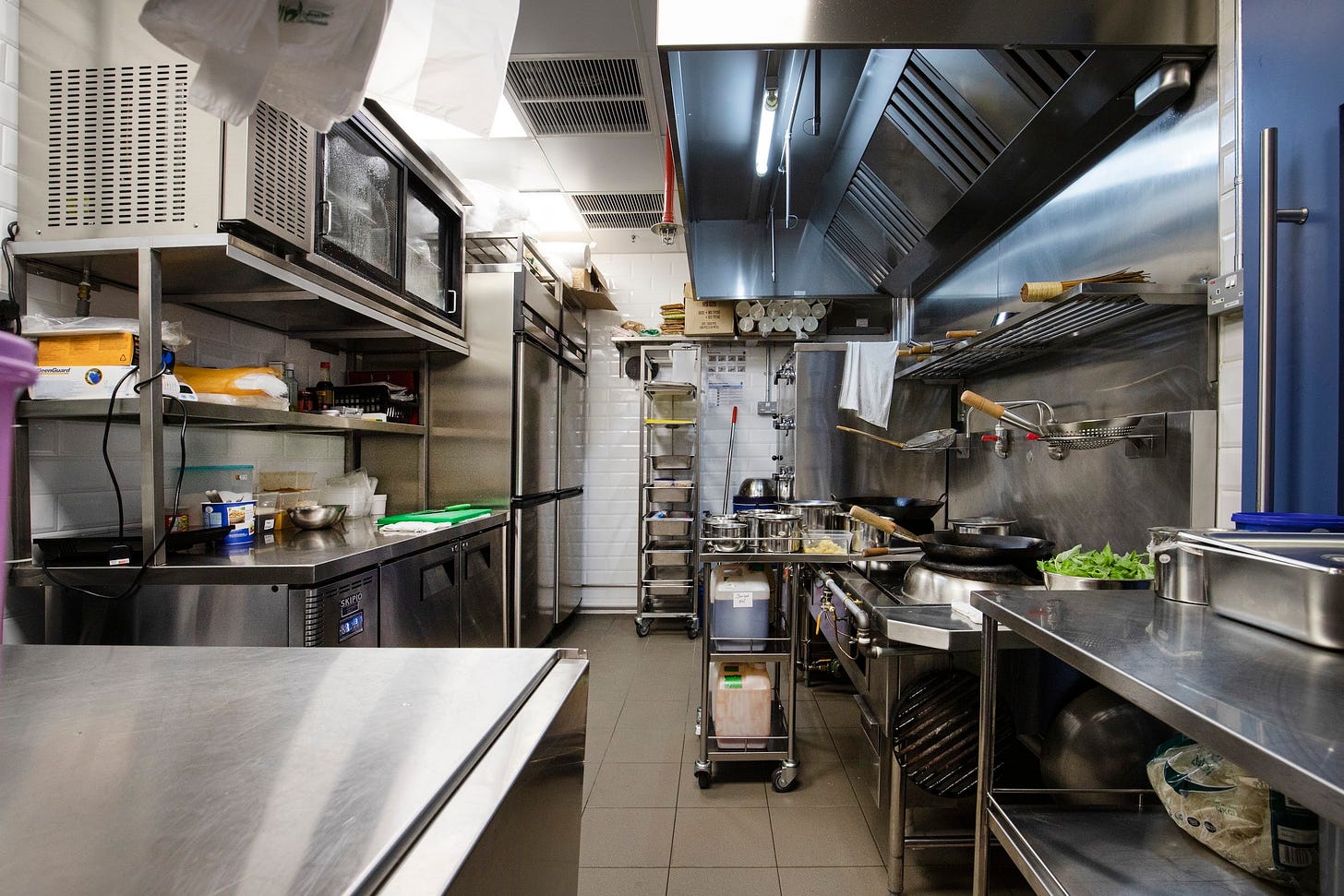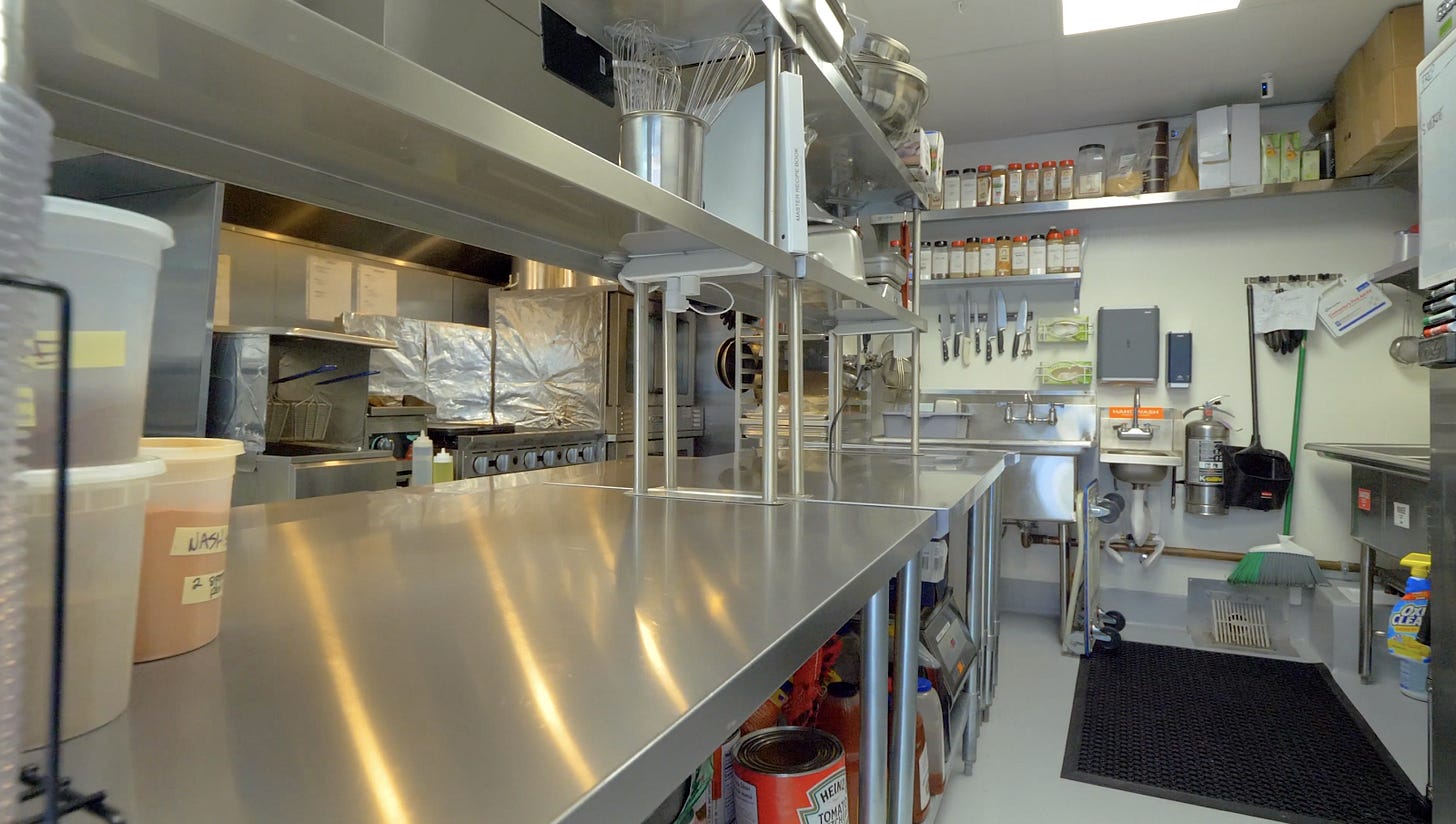 Source: Superfood Network
Modular Kitchens. The average size of a kitchen is roughly 200 sq feet — meant to house the chefs and raw materials needed for the specific meal batch. The kitchens are fitted with the custom equipment that each restaurant needs. These facilities are required to undergo the same food safety inspection & certification as regular restaurants. Notably, orders from various delivery apps are received on a single tablet.
VTH: The kitchens are intended to be a focussed workspace during busy meal times… sort of like your work desk at an office. Worker downtime is spent in the cafeteria and other common spaces and the bulk of storage is in shared facilities across a 15,000 sq ft facility.
---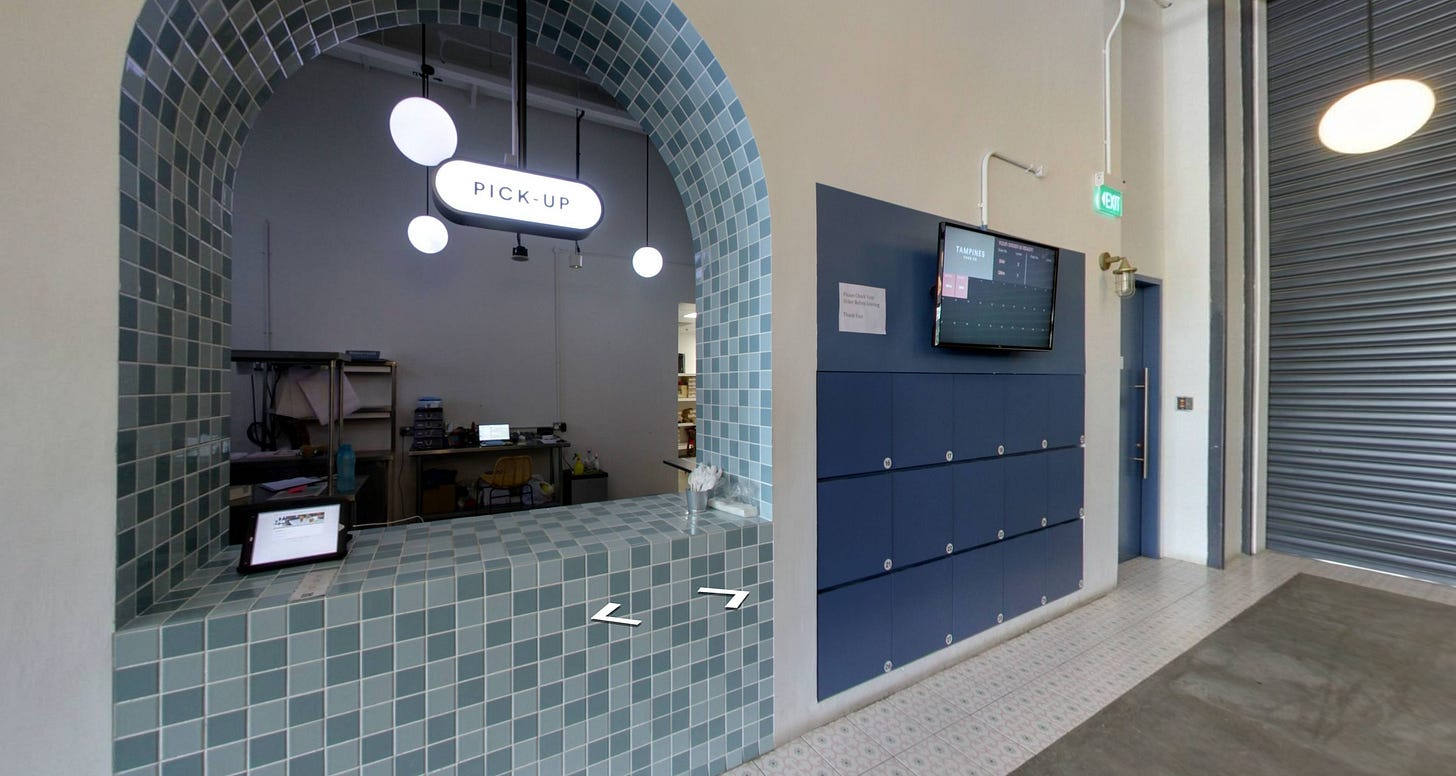 Source: Screengrab from the virtual tour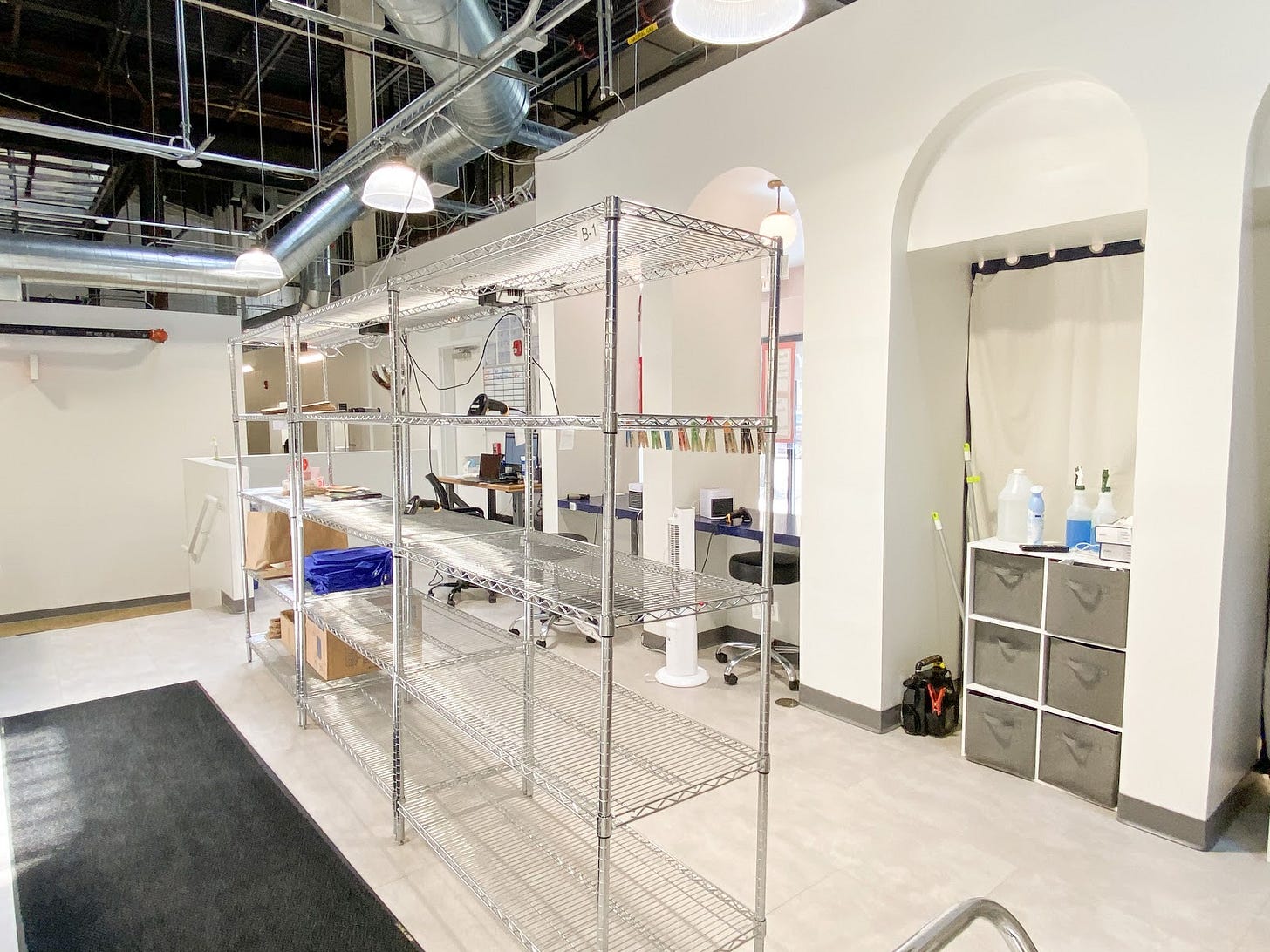 Source: Superfood Network
Processing Centre. Once the food is ready, it is boxed and sent over from the kitchen to the Processing Centre by Cloud Kitchen employees (the 'runner team'). The orders are then segregated, labelled and placed in numbered delivery windows for delivery drivers to collect.
VTH: The tech enables us to track orders and ensure accuracy. Our defect rate (order-driver mismatch) is 4-5x lower than a typical brick and mortar restaurants also doing delivery.  A majority of drivers are in and out in 2-3 minutes (we call this "Grill-To-Wheels" time).
---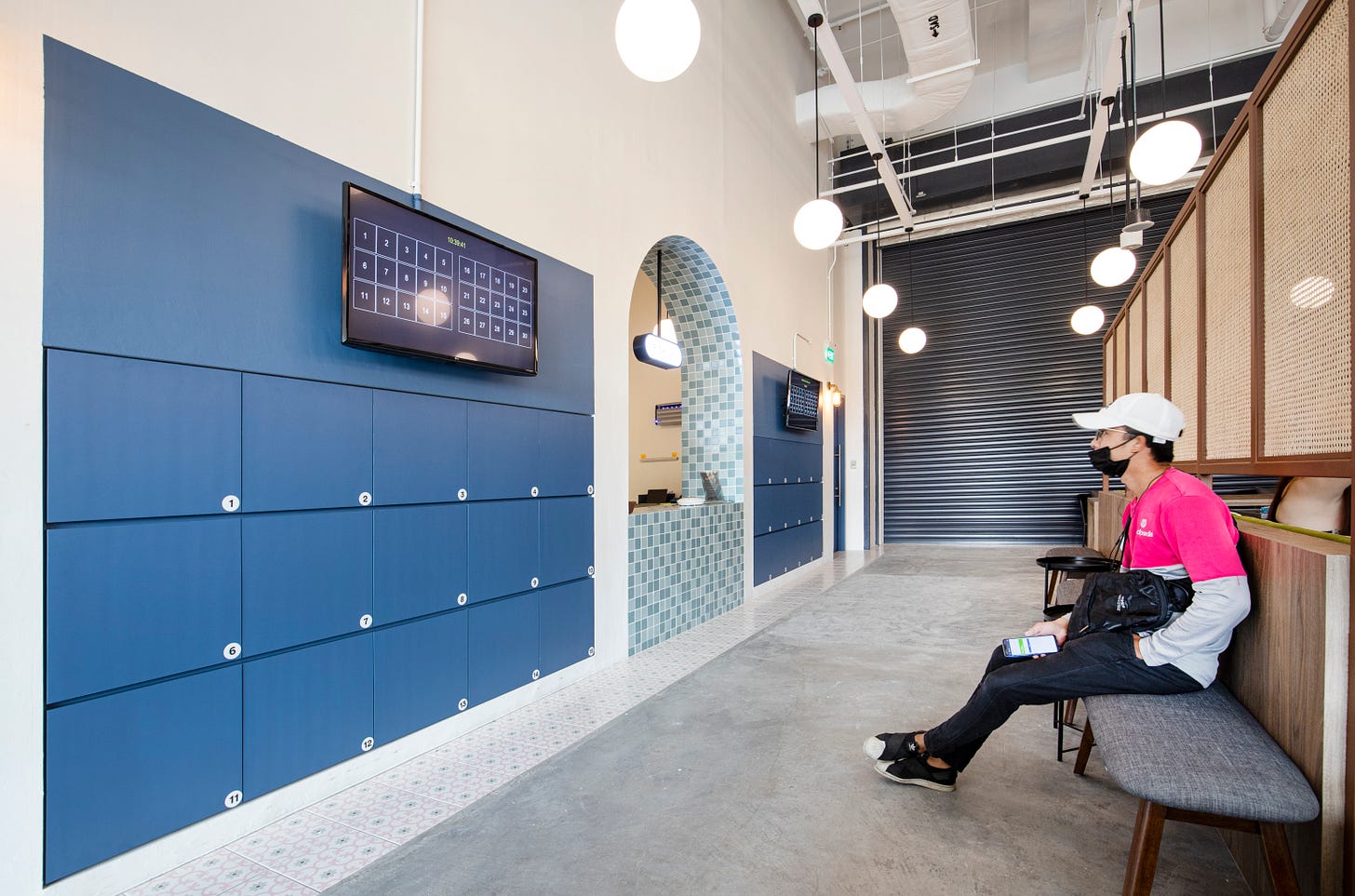 Source: Superfood Network
Driver lounge. The facility has dedicated waiting areas for food delivery drivers. Drivers park their vehicle, walk in, receive a ticket against their pick-up and wait to collect their order in the driver lounge.
VTH: The ticket based dispatch system increases efficiency, order accuracy and reduces driver stress. I read a reddit review from a driver a few weeks ago - I'll let it speak for itself.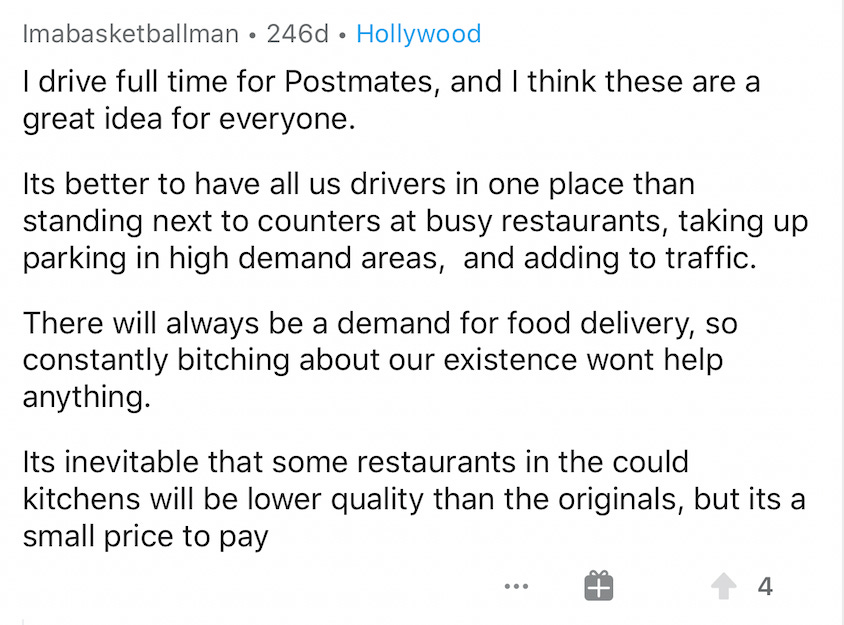 ---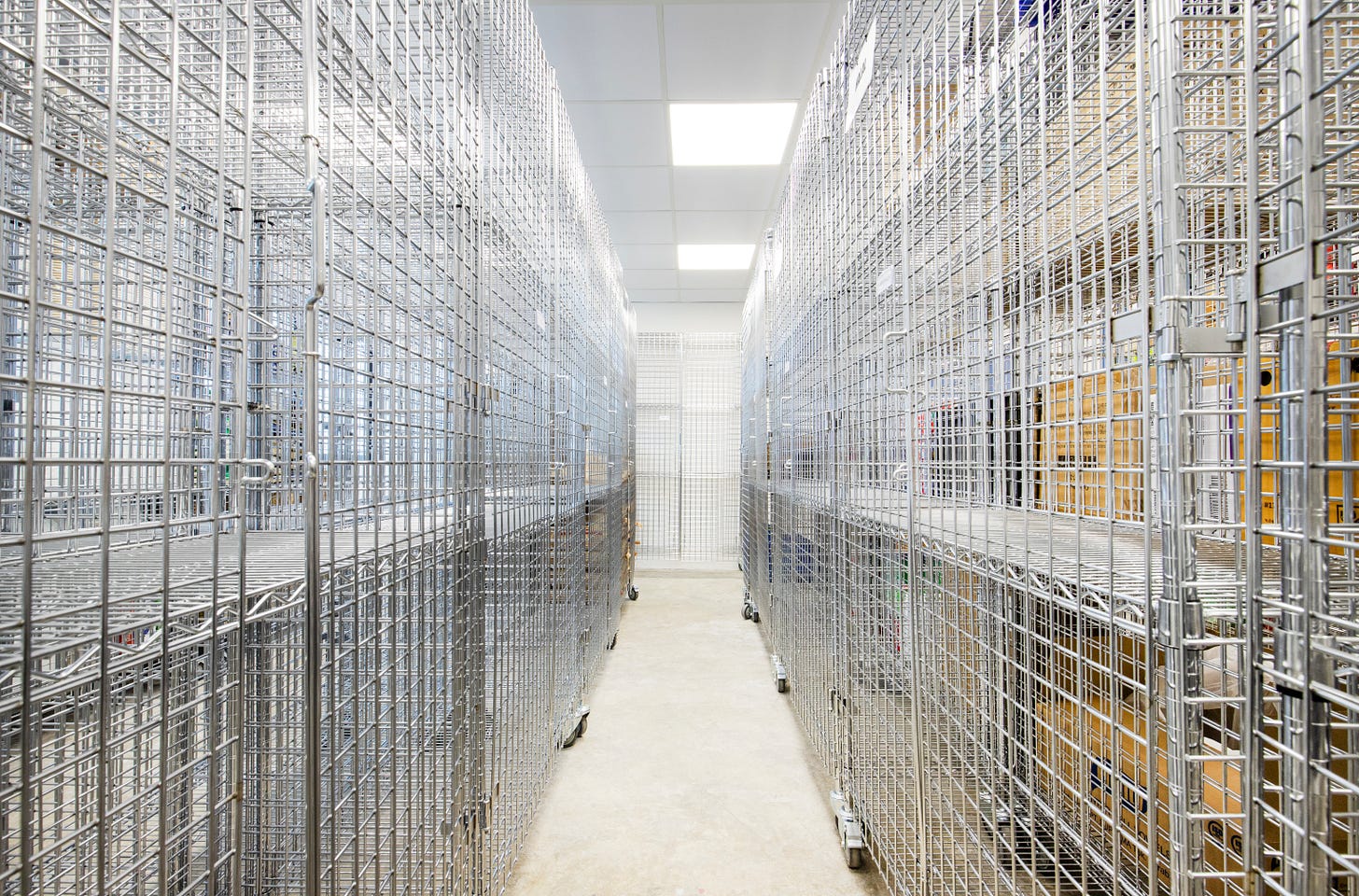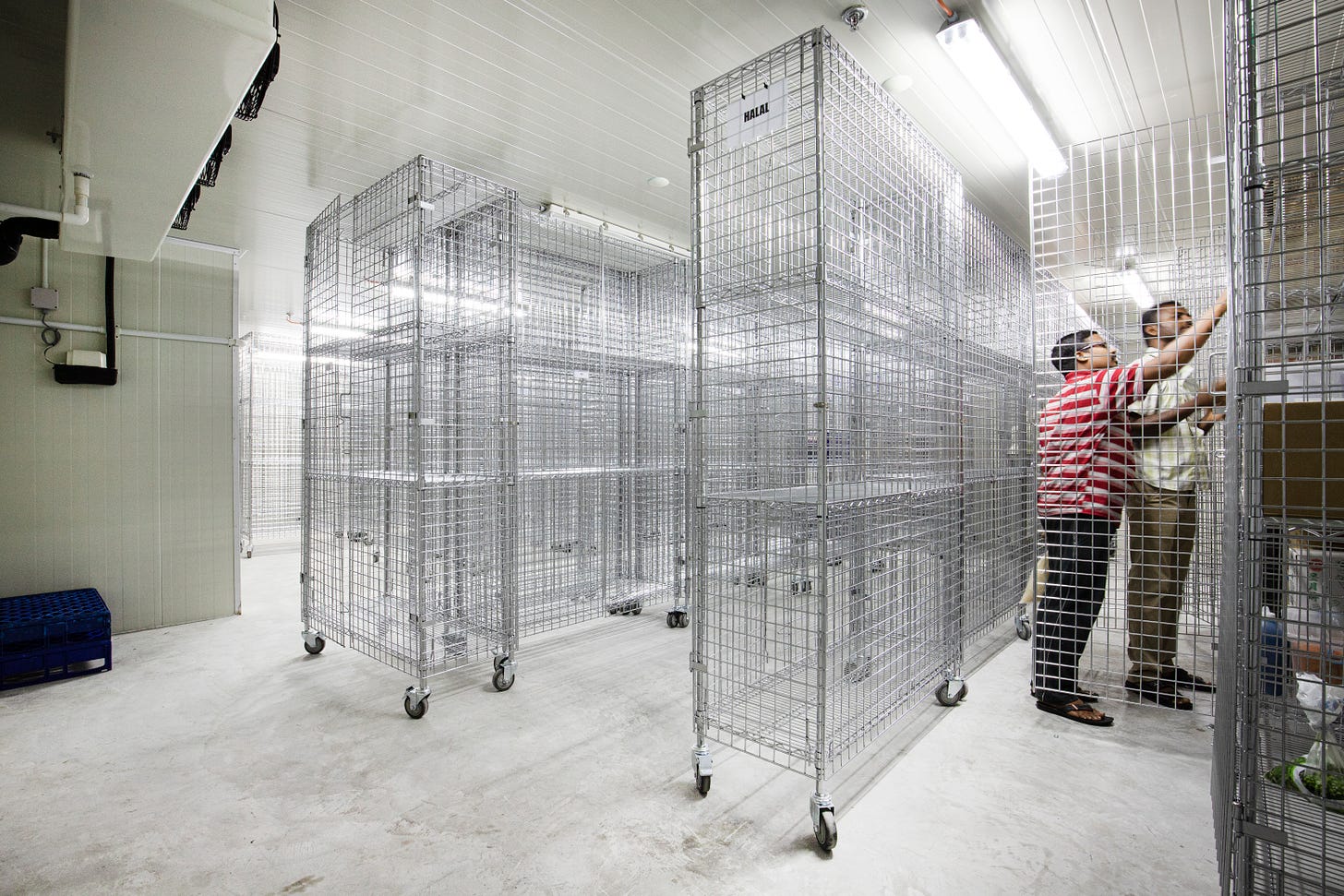 Source: Superfood Network
Common Storage Area. The facility optimizes for efficient utilisation of space by carving out common storage areas. Think of each facility as co-working space for restaurants -- the common areas house a cold storage room, dry storage room, and separate coolers for drinks and ice cream.
VTH: Common storage areas make it easy to maintain standardised storage conditions, conduct regular inspections of food quality; deploy IoT devices that can monitor inventory levels, automate ordering, enforce food safety standards and reduce food waste. In the future, we expect to have real-time, quality dashboards for every item of food in a facility.
---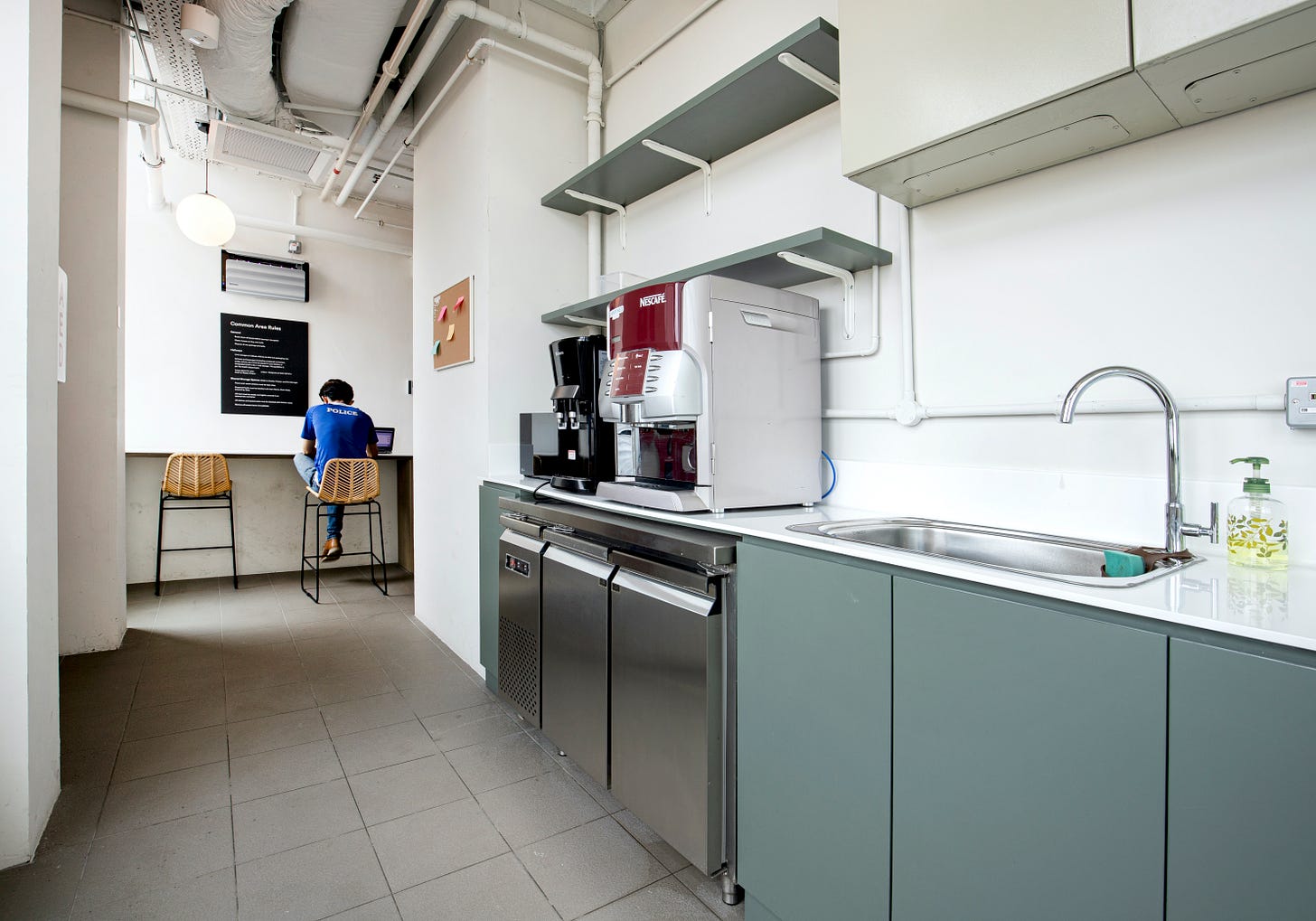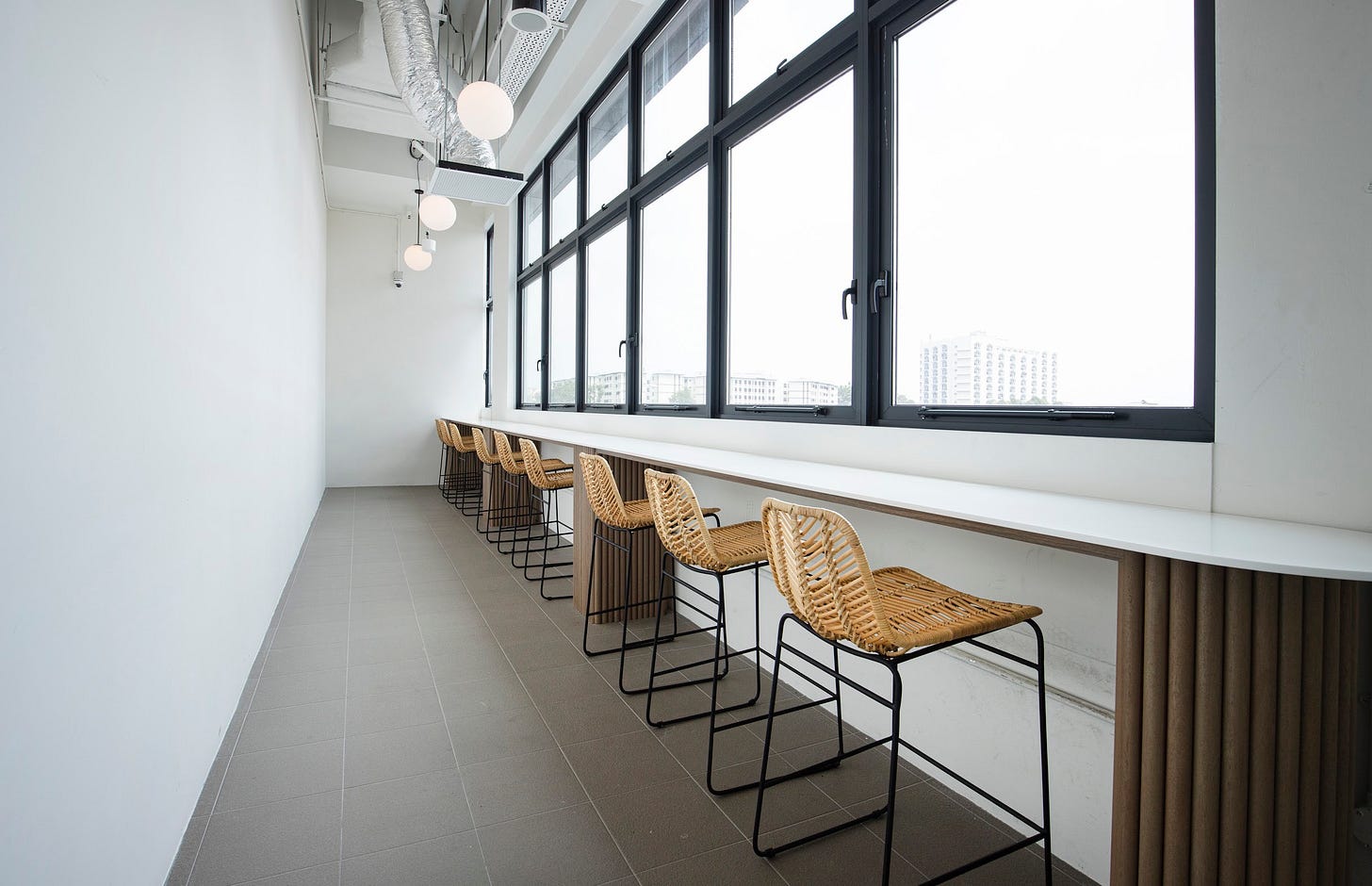 Source: Superfood Network
Worker Refreshment Area. The facility also has a staff cafeteria for downtime -equipped with a coffee machine, beverage fridges and other refreshments.
VTH: The refreshment area is meant for the chefs to hang out during downtime, meet their neighbours, and improve overall morale and productivity. You're walking into a community; not just a kitchen facility.
The future of restaurants is not set in stone. Different companies will try different approaches (parking lots, shipping containers etc.) — ultimately, the ideal business model will ensure it is:
better for restaurants and chefs by lowering the entry barrier to start a business;

better for consumers by making it inexpensive to order freshly food prepared in safe, certified and hygienic conditions; and

better for our urban landscapes to redevelop existing, fallow real estate or other assets into productive assets rather than constructing new structures.
Bits are shaping atoms — and this is still the beginning.